For more in-depth information about the Geography Program and degrees, please click here.
If you are interested in people, places, global diversity, sustainability, or current world political, economic, and environmental issues, then UMass Geography is the place for you!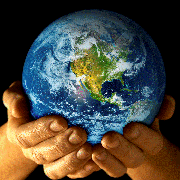 It is an exciting time to be an undergrad geography student at UMass!  New degree concentrations are in the works, we offer a vibrant set of courses on environmental issues, environmental policy, and sustainability, and the recently-established Geography Club has been very active with field trips and award-winning team competition in the collegiate World Geography Bowl.  Students have great opportunities for international study and study at other universities within the U.S. during their undergraduate years, and many make the most of this.
The Geography Program offers a BA degree in human geography and a BS degree in physical geography.  We also offer a BA with a concentration in Environmental Geography which emphasizes human geographical courses on environmental and conservation issues, policies, and practice. 
We welcome second majors and minors in Geography, and students working towards the proposed undergraduate certificate in GIST.
Our majors include coursework designed specifically to aid students in preparing for careers in a wide range of fields through an integration of fundamental knowledge, marketable job skills, and preparation for successful job and /or graduate school applications.
Students studying towards Geography BA and BS degrees also benefit from integrating courses from cognate fields into their degree programs, particularly those offered by Geography affiliate faculty in other departments and programs.  For a list of faculty and affiliate faculty and their specialties click here (use this URL: http://blogs.umass.edu/umgeog/fall-2011-courses/fall-2014-coursesfaculty/.
For information about Geography degrees and concentrations click here http://blogs.umass.edu/umgeog/undergraduate-programs/
For information about careers in Geography click here http://blogs.umass.edu/umgeog/careers-in-geography/
For further information please contact the Geography Undergraduate Advisor, Piper Gaubatz, geography@geo.umass.edu
Note:  Links below go to the UMass Guide to Undergraduate Programs - follow the links in the left panel.
The Bachelor of Science Degree in Geography
The Geography program offers a degree program in physical geography (BS).
Although Geography program faculty do not offer physical geography courses, this degree program provides the opportunity for students interested in physical science studies to achieve a degree based on co-listed and elective courses from cognate fields (especially geoscience/ geology, and biology).  This degree requires foundational courses in human geography, regional geography, physics, chemistry, and biology and core courses in climatology, biology/ecology, and geomorphology.
A Geography BS with a concentration in Geographic Information Science and Technology (GIST) is being developed, and students may also be able to earn an undergraduate certificate in GIST when this becomes available (planned for Fall 2016).
Students interested in studying nature-society relations, including human impacts on environment, should enroll in the Geography BA (concentration in Environmental Geography or the proposed new concentration in Environment and Sustainability).
Students interested in the BS in physical geography should contact the Geography undergraduate advisor, Piper Gaubatz, at geography@geo.umass.edu.
For more information about the Geography program and degrees click here. http://blogs.umass.edu/umgeog/undergraduate-programs/
The Bachelor of Arts Degree in Geography
The BA degree in Geography is a social science and humanities-focused degree in human geography. It is ideal for students interested in society/nature relations, sustainability, environmental and conservation policy and practice, environmental history, climate change, water geographies, national parks and protected areas, as well as urban studies, political geography, and US and world regional studies.  Students in the BA program also learn valuable research and career skills in ethnographic fieldwork, landscape analysis, cartography, remote sensing, and Geographic Information Science.
We currently offer a popular BA in Geography with a concentration in Environmental Geography.  Beginning in 2016-2017 we plan to begin providing a set of different concentrations in the BA degree in human geography, environment and sustainability, climate change and society, international studies, urban geography, and Geographic Information Systems and Technology (GIST). 
For information about Geography degrees and concentrations click here http://blogs.umass.edu/umgeog/undergraduate-programs/
For information about careers in Geography click here http://blogs.umass.edu/umgeog/careers-in-geography/
For further information please contact the Geography Undergraduate Advisor, Piper Gaubatz, geography@geo.umass.edu